Bowen (Bowtech) Therapist and Professional Reflexologist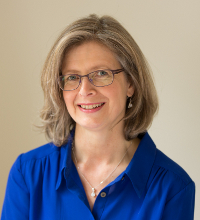 * Marcia qualified as an NZ Enrolled Nurse in 1980 and has had many years of experience in District Nursing. Marcia has worked in Wellington, Lower Hutt and Petone.
* In 2001 she completed a formal qualification in reflexology; she holds a certificate in Advanced Anthroposophical Health Studies and a diploma of proficiency in Bowen Technique.
* Through her therapy work Marcia has helped clients of all ages with conditions including arthritis, diabetes, chronic pain, stress, sinus congestion and endocrine imbalances.

What is reflexology ?
Modern reflexology was developed early in the 20th century based on techniques and practices known for centuries.
Pressure points on the feet and hands have been found to reflect all the parts of the body (external and internal - including organs and glands). The reflexologist can often feel signs of congestion on the feet as hard or tight or lumpy or tender. By massage and compression techniques these areas begin to disperse and the corresponding body part is activated to begin healing itself.
What is Bowen ?
The Bowen Technique is a gentle form of body work in which very subtle moves are performed over muscles, ligaments and connective tissue sending messages deep into the body. The majority of moves can be done through clothing. Results can be remarkable, even from the first session; often only a few sessions are needed to correct the presenting problem. Because this technique is gentle, it is suitable to use on anyone from newborn babies to the elderly.

For enquires or appointments : Marcia practises from :
phone Marcia Lower Hutt
027-246-9883.

Links :
UK Association of Reflexologists